WHAT TO SEE
– in BRATISLAVA –


 1. Bratislava Castle
One of the most significant structures in the city, visible from a great distance.
To see in these 1. , 2. , 4. tours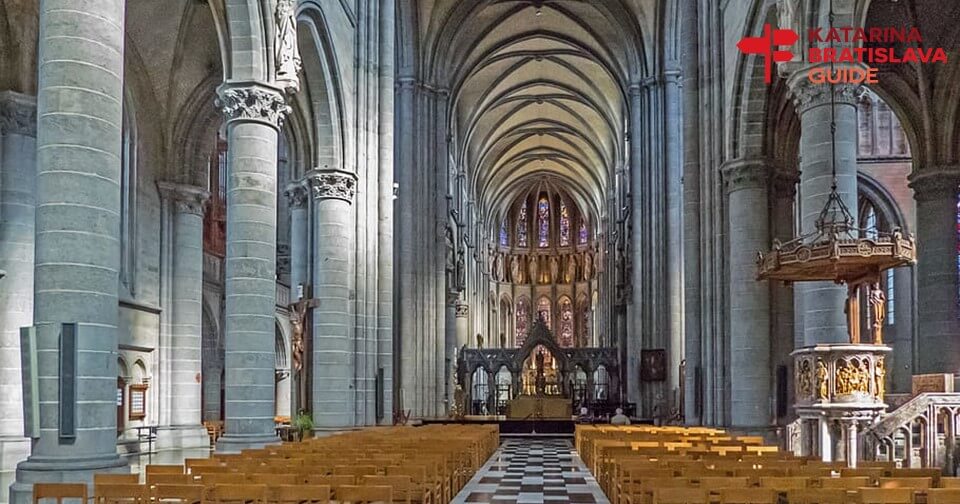 2. St Martin´s Cathedral
Venue of coronations which took place here for several centuries.
To see in these 1,2,3,4,5,8 tours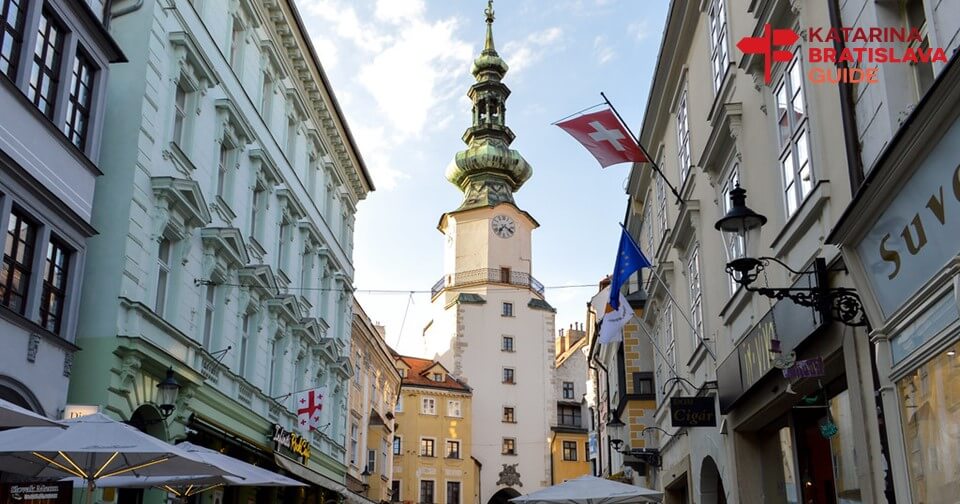 3. St Michael´s Gate
The town´s only preserved gate out of four providing the entry into the fortified medieval town. At the moment switched into tiny museum with the balcony on its top from where the wiev of city in undescribeable
To see in these 2,3,4,5,8 tours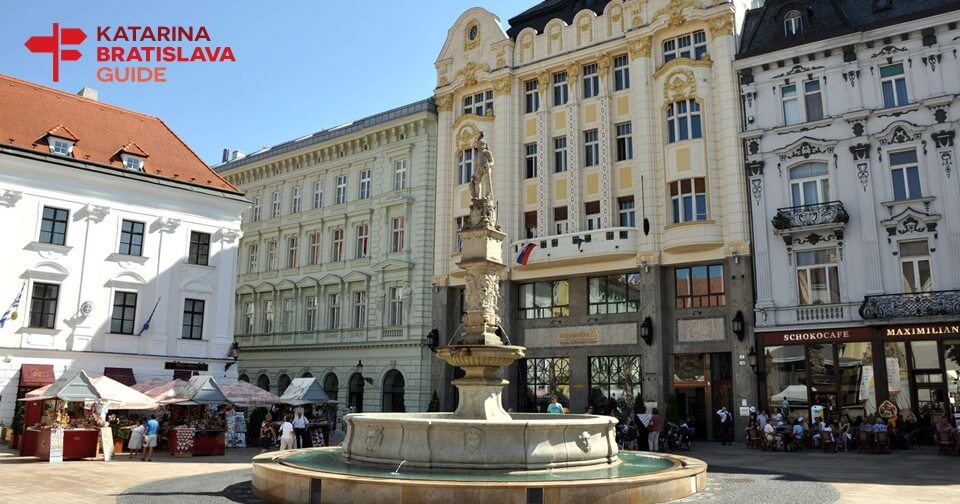 4. The Old Town Hall
The unified complex of houses from various period, one of the oldest stone buildings in Bratislava, hosts Bratislava City Museum, displaying exhibition of city´s history. Georgeous view from upper part of tower of the Main Square is offered.
To see in these 2, 3, 4, 5,8 tours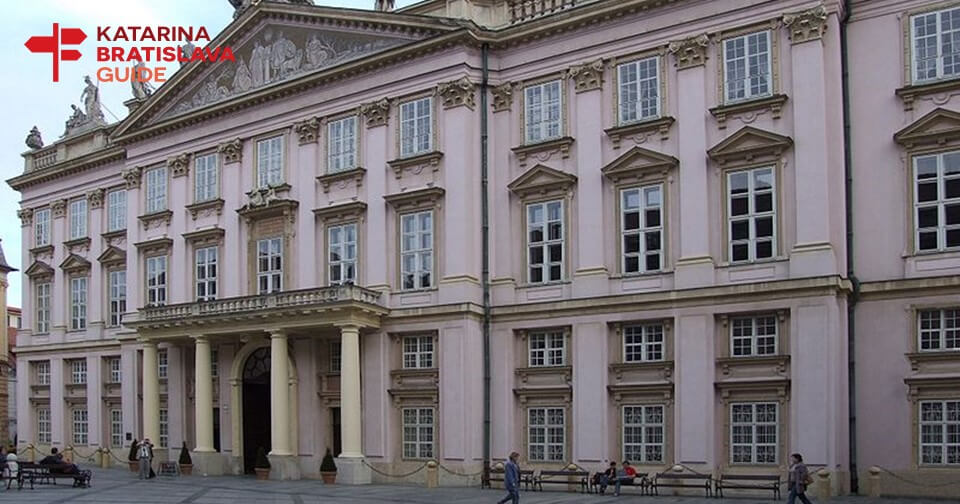 5. Primate´s Palace
Classical palace, witness of signing the Peace of Pressburg, offers a visit of rare English tapestries from Mortlake. Today, it serves as the seat of Mayor of Bratislava.
To see in these 2,3,4,5,8 tours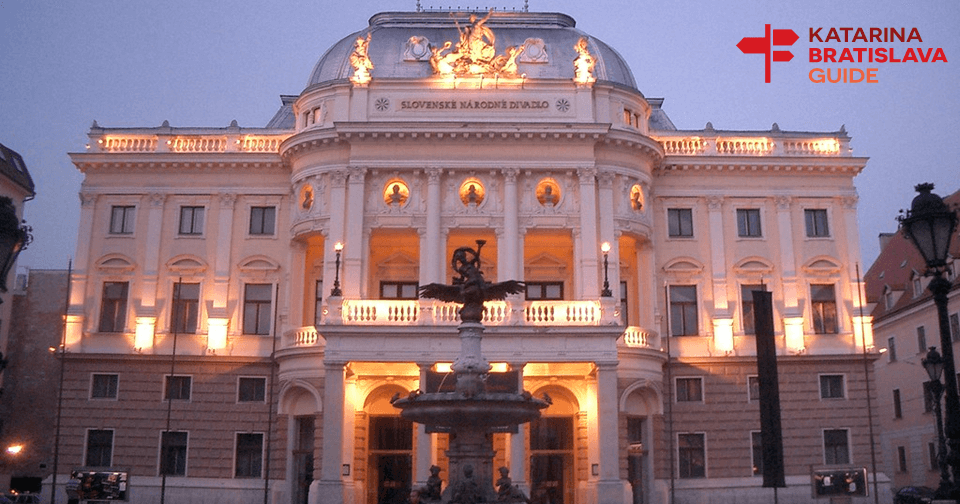 6. Opera House
Neo-Renaissance historical building of the Slovak National Theatre offers cultural experience by ballet and opera performances.
To see in these 2,3,4,5,8 tours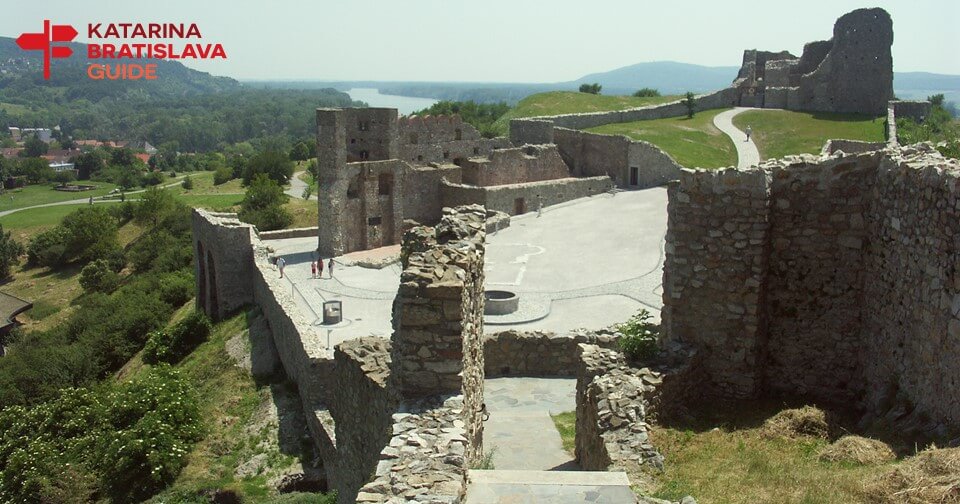 7. Devin Castle
Frontier castle between Slovakia and Austria next to confluence of Danube and Moravia rivers. Witness of rich city´s history stands majestically on rocky hill welcomes visitors to be a part of it.
To see in these 1 tours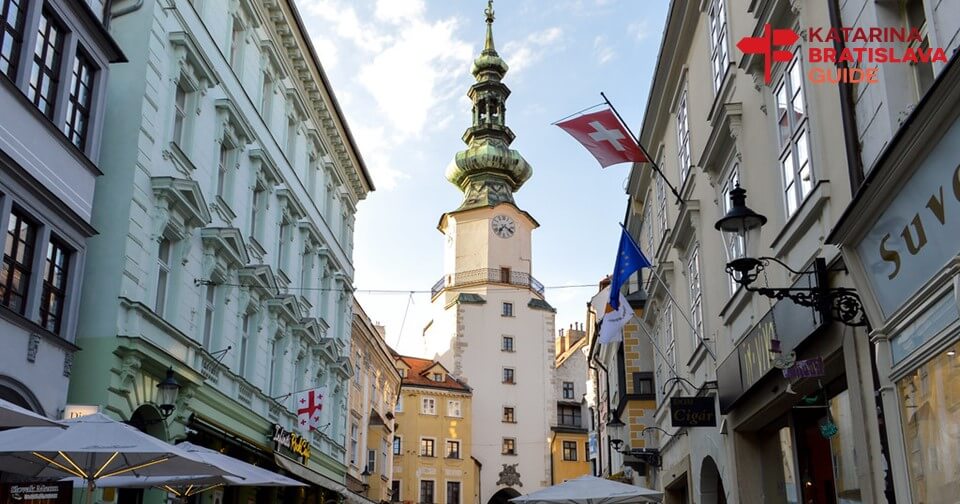 8. Blue church
Glamorous Art Nouveau church dedicated to St.Elisabeth, king´s dauhter born in Bratislava, but commonly known as Blue Church. With its exterior and interior´s sky-blu colour is a little gem of town and unique example of Secession style.
To see in these n. 4 tours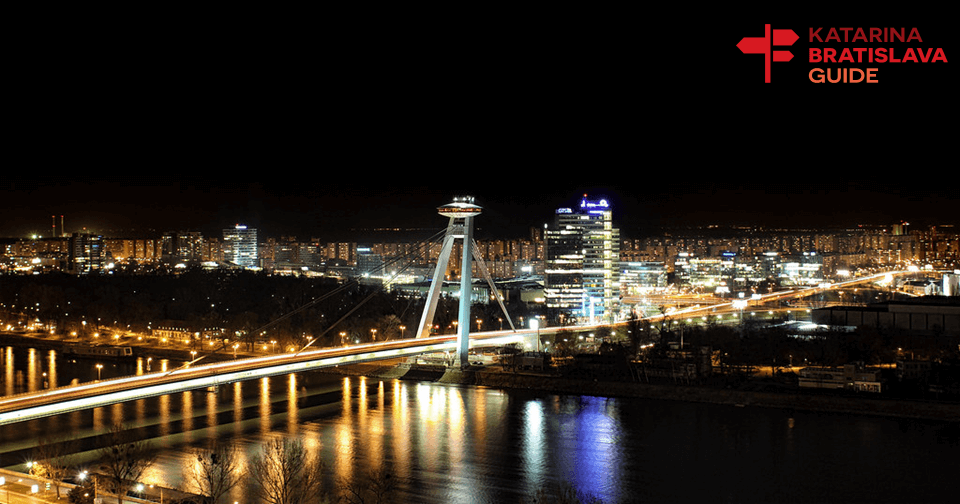 9. SNP Bridge
One of masterpieces of socialist architecture from 70´s with sight drawing tower with restaurant. It belongs to one of the longest single-pylon suspension bridges in the world which attracts visitors from all over the world interested in unique engineering as well as the panoramic view.
To see in these tours – Restaurant site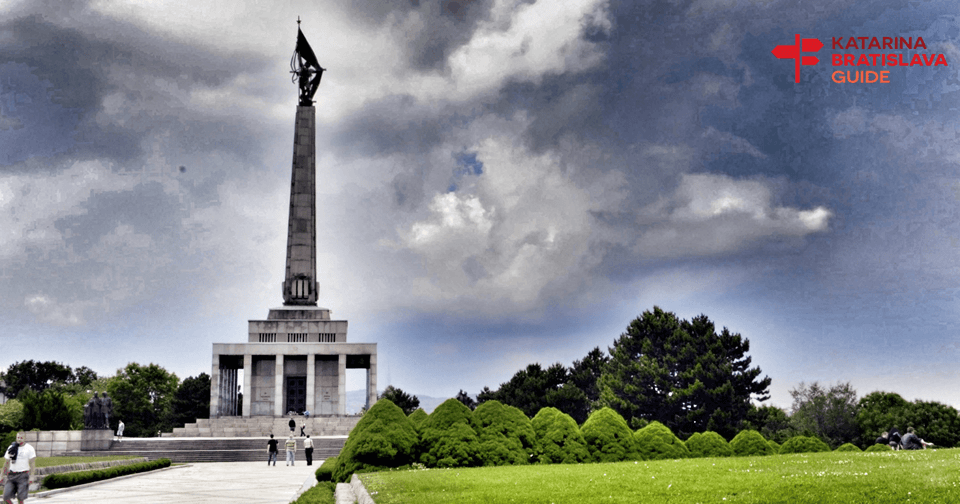 10. Slavin monument
Memorial monument and military cemetery of soviet soldiers delivering piece to city in April of 1945. Towering above the city situated in tranquil area of mountains.
To see in these n. 1,2 tours
11. Eurovea
Business, retail and residential complex connecting the Danube riverbank with city center representing modern part of city. Venue of strolling around, taking relax and tasting on food and drink specialities in numerous cafés, bars and restorants.
To see in these n.4. tours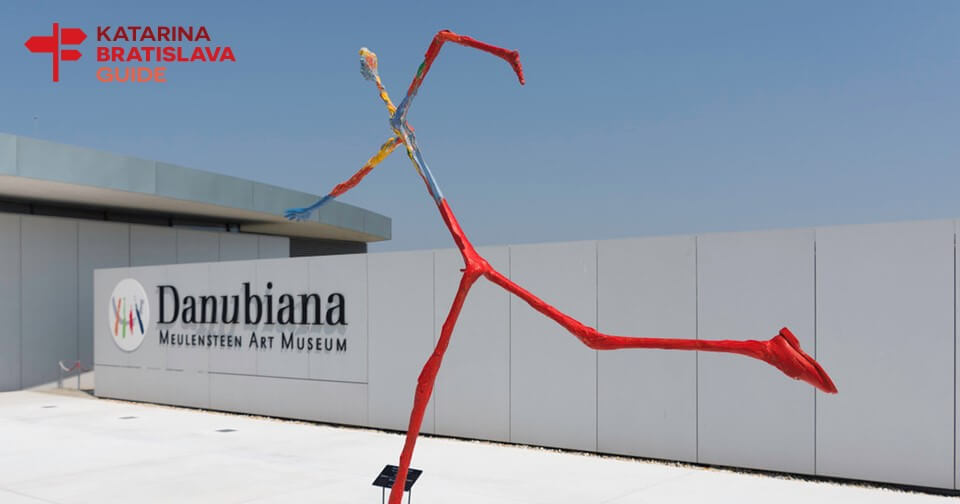 12. Danubiana
Situated on peninsula in unusual location on borders of three neighbouring countries, Slovakia, Hungary and Austria. One of the youngest european museums of modern art distaned from city 20 minutes offers symbiosis of culture, art, modern architecture and surrounding nature.